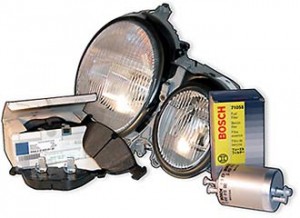 Gary Warburton Mercedes Independent Specialist recommends using genuine Mercedes parts. Please note that Mercedes Benz genuine parts can only be supplied when fitted in our workshop.
However, there are examples of parts that he can supply from other sources. some of these are of exactly the same quality as the genuine items but at a fraction of the cost. examples include some fuel injectors and various sensors, usually made by firms such as Bosch.
As with any issues, Gary is always happy to discuss options and advise you on parts required.